Depersonalization is a alteration of perception that makes us feel that we are not the protagonists of our own events. This can happen when we are suffering from other disorders, such as anxiety disorders.
In the same way that it happened with derealization, it can be a difficult disorder to understand and that could be confused with some psychotic disorders. For this reason, the objective of this article is to define what depersonalization is, to clarify why it manifests itself in panic attacks, to differentiate it from other psychotic disorders, to explain its most frequent causes, and to explain its treatment.
disguise
INDEX OF CONTENTS
What is depersonalization?
According to the DSM-5 (Diagnostic Manual of Mental Disorders of the American Psychiatric Association) it is about the feeling of being separated from oneself. It is a recurring sensation in which a feeling of detachment towards oneself occurs. What happens to the person who is experiencing this, it is that he feels that he is the observer of his own life. For example, you could experience reality as if you were dreaming.
In the same way that it happened with derealization, it is a temporary alteration of perception. The most common symptoms are those related to feelings that what we are experiencing is not part of our life. For this reason, it is called depersonalization disorder because people feel that they lose their identity. The most common manifestations are:
Feeling that what is happening to us is part of a dream.
Feeling that we are observing our thoughts, our feelings, our body, etc. from the outside, that is, we could come to feel that we are being spectators of our lives.
Feeling that our body is distorted. For example, seeing our hands and/or feet altered in size.
Feeling that the memories we have are not our own memories.
Feeling that we are robots or automatons without feelings and without emotions.
Saw-Siegert (2008) highlights that the symptoms of depersonalization are: thinking that our body is not ours, feeling that we are automata, having the sensation of not being present in our own body or feeling that our body is distorted.
This is a fairly common alteration since some studies (such as that of Burón, Jódar and Corominas, 2004) state that up to 70% of the general population may experience it at some time in their lives.
How it manifests itself in a panic attack and why.
Depersonalization, like derealization, can be a disorder by itself called: Depersonalization/Derealization Disorder. However, it is common to occur during the course of other disorders such as panic disorder, post-traumatic stress disorder, or other dissociative disorders.
In the same way that it happened in derealization, on many occasions depersonalization is a natural defense mechanism of our mind. What happens is that when we are experiencing a traumatic event our mind "disconnects" us to avoid, as far as possible, our suffering.
When depersonalization occurs in the course of anxiety disorders, this depersonalization is usually not related to the occurrence of a traumatic event. As we know in anxiety, what happens is that we live as traumatic events that are not or that are not as traumatic as we think. For this reason, when we are experiencing a panic attack and depersonalization occurs, it harms us more than it helps us. Our mind thinks that a trauma does exist and activates all the defense mechanisms available to it, in this case depersonalization.
It is important to note that depersonalization can appear in up to 69% of people who have anxiety disorders (Buron, Jódar & Corominas, 2004). Therefore, it could be said that it is a fairly common symptom in anxiety disorders.
For example, a person who feels anxious about getting on the subway could experience symptoms of depersonalization. It could be the case that he was riding the subway and it started to look like he was floating, to see his distorted limbs, to stop feeling emotions, etc. This, without a doubt, in this context would not be adaptive. Also, when this person starts to feel this, he might come to think that he is going crazy and this, in turn, will cause more anxiety. In the same way that it happened in derealization, this person could be immersed in a vicious circle.
Can depersonalization be similar to schizophrenia or other psychotic disorders?
As we have mentioned, when we begin to perceive reality in a distorted way, we can think that we are crazy and that we are being victims of a psychotic break or some other psychotic disorder. But, as in derealization, there are two main differences: in psychotic disorders delusions and hallucinations occur, and in depersonalization there is awareness that what is happening is not real, and in psychotic disorders there is not.
Causes of depersonalization
Depersonalization and derealization can have different causes and are very similar. Below, we mention the most frequent:
Medical conditions such as migraines, headaches, head injuries, etc.
Substance use (hallucinogens, cannabis, etc.) and withdrawal from substance use after a period of use.
In some sleep disorders, such as people who sleep little.
In the course of some anxiety disorders such as panic attack or post-traumatic stress disorder.
Having suffered a trauma. As mentioned, when we experience a traumatic event, whether physical or psychological, our mind generates defense mechanisms, in this case depersonalization, as a method of protection. What is intended is to "disconnect" from reality.
Burón, Jódar and Corominas (2004) also mention that they can appear when we are fatigued, when we have not slept for a long time, when we take some drugs (such as antihistamines or anesthetics), when we consume toxins, when we are experiencing a situation that puts endanger our lives, etc.
Is there treatment for depersonalization?
Generally, depersonalization occurs when there is anxiety. Therefore, it is to be expected that if the anxiety disappears the symptoms of depersonalization will also do so. Depersonalization is a defense mechanism that is generated as a method of protection, therefore, if anxiety disappears and we stop perceiving the existence of a trauma, there will be nothing to protect us from and the symptoms of depersonalization will disappear.
When depersonalization disorder occurs on its own, that is, when Depersonalization/Derealization Disorder occurs and is not caused by anxiety, depression, or other stressful events or psychopathologies, the intervention is aimed at preventing the person from constantly thinking that they are she's crazy. What is done, broadly speaking, is to explain the mechanisms of depersonalization and teach relaxation techniques. Although depersonalization is not caused by anxiety, the symptoms of depersonalization themselves generate anxiety, and this makes it very poorly adaptive and interferes with the daily life of the people who suffer from it.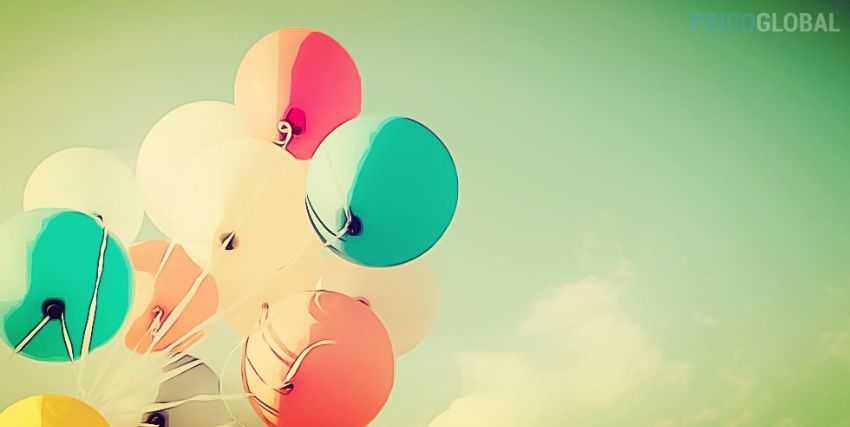 On many occasions, what happens is that people begin to feel anxious at the thought that depersonalization may appear. They are afraid of "going crazy" and feeling the symptoms of depersonalization. This generates anxiety and, as we have seen, anxiety could precipitate the appearance of these symptoms. For this reason, relaxation techniques are taught and instructions are also given to control the symptoms once they have appeared. For example, a person who is feeling the symptoms of depersonalization could look at his hands, could repeatedly say her name, etc. all with the aim of reconnecting with reality.
If you feel disconnected from yourself and depersonalization is affecting your well-being, at Psicoglobal you will find specialized professionals who will guide you towards reconnection.
Sign up and start your therapy online. Now you have a 50% discount on the first session.
ONLINE THERAPY
conclusions
In summary, depersonalization is the perception that we are disconnected from our body, that is, that we are not the protagonists of our own lives. Some of its symptoms are: feeling that what is happening is part of a dream, feeling that our extremities are distorted, feeling that we have no emotions, etc. The causes of the appearance of depersonalization can be various, such as substance use, anxiety disorders, having lived through a traumatic experience, etc. The treatment for these symptoms is based on treating the anxiety since it is expected that when the anxiety subsides these symptoms will also do so.
Bibliographic references
OFF. (2013). Diagnostic and Statistical Manual of Mental Disorders Fifth Edition. DSM-5. Washington: American Psychiatric Publishing.
Burón, E., Jódar, I., and Corominas, A. (2004). Depersonalization of the disorder to the symptom. Spanish Acts of Psychiatry, 32(2), 107-117.
Sierra-Siegert, M. (2008). Depersonalization: clinical and neurobiological aspects. Colombian Journal of Psychiatry, 37(1), 40-53.