Panic attacks, anxiety attacks or anxiety crises are a condition that many people suffer from. It is estimated that, worldwide, one in three people will experience them at some point in their lifetime.
These crises occur when the person makes a excessive assessment of a situation. In these cases, the alarm system that each one has within is activated and something that is not is experienced as an anxiogen (which causes anxiety), thus generating a feeling of discomfort.
Make no mistake, anxiety in its proper measure is good and has made us survive throughout history. For example, when in ancient times we met a lion in the jungle our alarm system was activated and made us run away. The problem appears when the alarm system is activated for no reason or when there is excessive activation.
Although each person will experience these crises in a different way, it is very important to know the main symptoms in order to identify them and act as soon as possible. The most common symptoms are:
Thoughts that something bad is going to happen.
Increased heart rate.
sweats.
Tremors.
Tingling in the extremities.
Headache.
Punctures in the chest.
Feeling dizzy and/or short of breath.
To reduce anxiety, the nervous system must be affected. On the one hand, increasing parasympathetic activity, that is, the system that is in charge of the state of rest, and, on the other hand, reducing sympathetic activity, which is in charge of regulating the heart, stomach, and intestine. Relaxation techniques seek to achieve this state.
The aforementioned procedures aim to instruct the person to be able to control their own level of activation by controlling their physiological conditions and without needing the help of external factors.
The goal of all relaxation techniques is to teach the person skills to control physiological arousal and so that you can cope with situations that cause anxiety or stress. It is important to mention that it is essential that the person understands that relaxation techniques are activities aimed at reducing physiological arousal through successive trials and should not be seen only as a method to be calm, relaxed or calm.
There are many applications that they can have, in addition to panic attacks, they are used for hypertension, chronic pain, functional dysmenorrhea, low back pain, headaches, diabetes, oncology, asthma, preparation for hospitalization and surgery, etc.
Next, we explain the main relaxation and breathing techniques (Méndez and Olivares, 1999). The objective of all of them is to modify the mental state.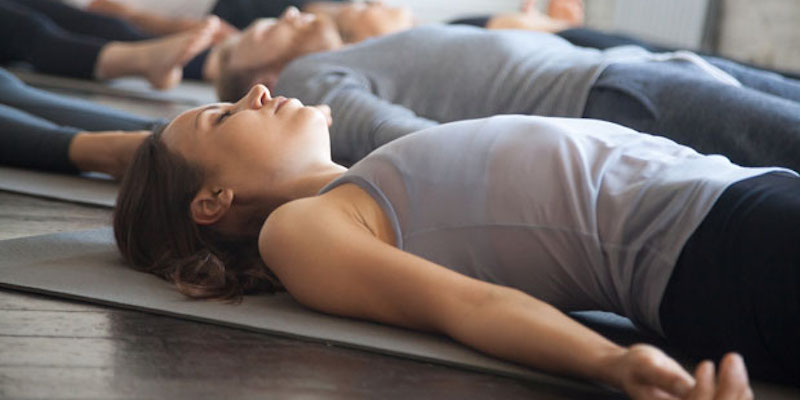 progressive muscle relaxation
This technique developed by Edmund Jacobson is one of the most widely used techniques today and over the last 100 years. Its premise is that excessive alertness causes muscle tension in the person. Therefore, Jacobson thought that if muscle tension was reduced, anxiety would also be reduced.
The main objective is for the person to release that muscular tension. The subject has to learn to tense and relax sets of muscles: hands, biceps and triceps, shoulders, side neck, front neck, mouth (extend and retract), mouth (open), tongue, eyes, breathing, back, buttocks, thighs , stomach, feet and fingers.
At first you will need a person to guide you and tell you which muscles to tense and relax. However, with practice, the person should be able to do it without outside help.
This technique is suitable for when you want to achieve deep relaxation. Although it can take some time to master, it is one of the most effective against panic attacks and generalized anxiety attacks.
There are variants of this technique:
differential relaxation

. It is one of the most used variants, the purpose is to learn to tense only the muscles related to a specific activity and keep those that are not necessary relaxed.
Conditioned relaxation. It is when relaxation is associated with a word. The person is conditioned so that a word generates a state of relaxation.
Imagination of relaxing scenes. The base is the same as the previous case, but instead of a word a scene is used.
passive relaxation. It is about relaxing the muscles without the need to tense them before. It is indicated for people with physical problems in which it is not possible to previously tense the muscles. In this case, the instructions are recorded on a tape and the person practices at home.
autogenic training
In this technique, phrases are used with the aim of suggesting to the person sensations of heat, weight, cold, etc. This training consists of six exercises that focus on the sensation of heaviness in the arms, the sensation of heat, cardiac regulation, breathing control, regulation of the abdominal organs and regulation of the cephalic region.
Meditation
This procedure is aimed at relaxation through the monotonous repetition of a mantra. A mantra is a calming word or phrase chosen by the person. It can be any word that generates a state of calm.
Yoga
This practice allows the control of the physiological functions, but to master the technique it takes a long time to learn. Therefore, although it can be useful in the long run, it is not a technique with short-term results.
Hypnosis
It is one of the least used today. Its purpose is to achieve deep relaxation through suggestion. It is sought that with the use of the messages that the specialist is issuing, the person is able to reduce anxiety. It has various levels of application: as a technique aimed at modifying or extinguishing behaviors, to favor self-control and modify expectations and attitudes in problem situations, or as a facilitator of the effects of other techniques. It is important to mention that at no time does the person lose control over her body.
Biofeedback
Biofeedback or biofeedback is intended to monitor physiological state using instruments to record changes. That is, the person is fully aware of some physiological parameters of his body (palpitations, tension, etc.), through the use of sensors that are installed in the body. In this way, the state of anxiety can be consciously controlled.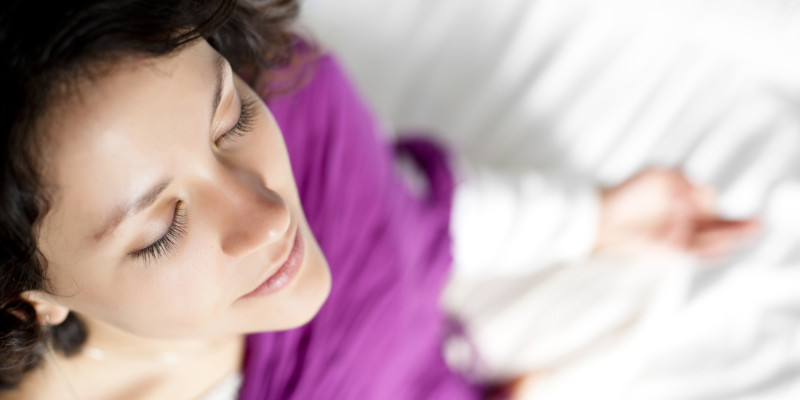 breathing techniques
Breathing correctly is very important so that the body receives the oxygen necessary for its proper functioning. The goal of these techniques is to facilitate voluntary control of breathing and automate the procedure. They are useful by themselves, but also by concentrating on breathing they can help the person to focus their attention beyond the problems and forget about the problems that have generated the anxiety situation.
Labrador, a renowned psychologist, created a training program in breathing control techniques. This program contains exercises for:
Abdominal inspiration. Direct the inspired air to the lower part of the lungs.
Abdominal and ventral inspiration. Direct the inspired air to the middle and lower part of the lungs.
Abdominal, ventral and costal inspiration. Perform a complete inspiration, that is, direct the air to all parts of the lungs.
Expiration. Make the breath more complete and regular.
Inspiration-expiration rhythm. Take full breaths and breaths.
Overgeneralization. Learn to use breathing control techniques in everyday situations.
All these techniques require, to a greater or lesser extent, training. Even so, its effectiveness has been verified in people who suffer from panic attacks or other anxiety disorders.
References:
Olivares, J. and Mendez, F. (1999). Behavior modification techniques. Madrid: New Psychology Library.