The irrational fear of being homosexual or homosexual OCD is a type of fear that is occurring more and more frequently. Therefore, today we are going to talk about what this fear is, what are the symptoms, what are its possible causes and the different treatments that exist for it.
disguise
INDEX OF CONTENTS
What is homosexual OCD?
Obsessive Compulsive Disorder or OCDas we already discussed in another entry (you can consult it in "Obsessive Compulsive Disorder- OCD") is a anxiety disorder that is characterized by the presence of thoughts or obsessions that are tried to alleviate with the production of compulsions or compensatory behaviors.
There are different types of obsessions and compulsions in this disorder: contamination, order and symmetry, sexual, religious, relational, accumulation, etc.
Within the sexual OCD would be the homosexual OCD, which is the one that refers to the presence of thoughts that make a person question their sexual orientation.
Click to Tweet
Consequently, the person tries to do things that demonstrate their heterosexuality.
What are your main symptoms?
Taking the above into account, the main symptoms are the following:
Obsessions and constant thoughts that they are homosexual. It is usually something very recurring and that occupies most of your thoughts during the day. These obsessions can also present themselves in image mode in which the affected people see themselves with people of the same sex.
Compulsions that seek to alleviate the anxiety caused by the thought that they might be homosexual. These compulsions are often similar to the following:

Find out constantly if they have any kind of sexual arousal when in the presence of people of the same sex.
Isolation. For fear of becoming aroused when people of the same sex are around, they isolate themselves or avoid doing activities with others.
Avoidance of behaviors or places that they consider typical of homosexual people, for example: they avoid wearing certain clothes, they avoid watching certain movies, they stop frequenting some bars, etc. They do this as a method of not exposing themselves and/or not "catching" homosexual people.
They try to "behave like heterosexuals". This causes them to carry out behaviors that they classify as typical of heterosexual people. For example, in the case of men it would be behaving like what is commonly known as "being a macho or being manly".
Consequently, they constantly question themselves with questions like: am I attracted to this person? Does this person excite me? are compared with both their own sex and the opposite sex, they watch gay porn to make sure they don't get aroused by certain scenes, etc.
All this causes them to live in a constant state of anxiety and to present a lot of discomfort.
What are the causes of the irrational fear of being homosexual?
There are many explanatory models that aim to do just that, to explain why OCD occurs. In the case of the homosexual type there is almost always a common denominator: These people see being homosexual as something wrong or something taboo.
Related to the above, the most frequent causes of this irrational fear are usually:
Irrational ideas about homosexuality. They think that being homosexual is bad and have irrational ideas about it. For example: they are promiscuous people, they are people who carry out risky sexual practices, they think it is a disease, etc. Likewise, they also have the belief that a heterosexual person cannot find a person of the same sex attractive.
An education in which the rejection of homosexuality has been promoted. This can be seen reinforced if you have grown up in a family where this group has been spoken of negatively.
Fear of rejection that being gay can produce in those close to you. Also related to the above, if you have grown up in a family where it is seen that being homosexual is bad, there may be a greater fear of rejection, since these people think that, if they are, they will not be accepted by their peers. family and/or friends.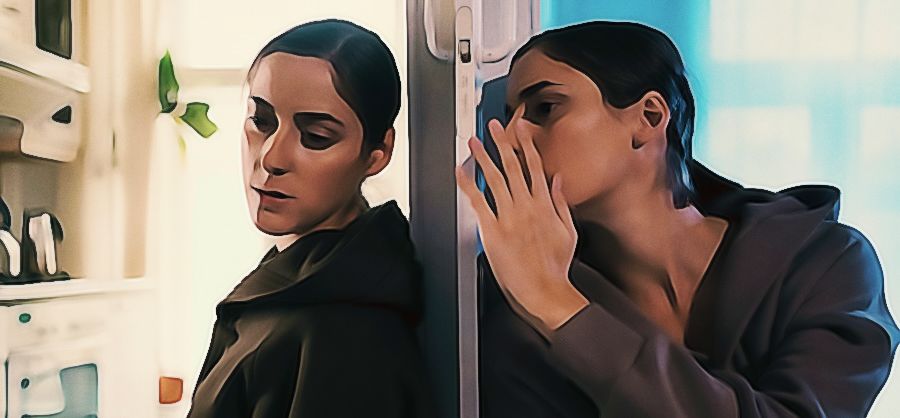 all of it is relatedat the same time, with the cognitive explanatory model of OCD. This states that all people have intrusive thoughts and that in the case of people with OCD these thoughts are seen as something bad or as a threat to themselves or others.
This disorder can also be explained by a obsessive personalitydue to genetic factors or other phenomena.
What is the treatment for the irrational fear of being homosexual?
First of all, it is important to note that Each particular case must be studied in order to establish an adequate treatment. In PsychoGlobal, pioneers in online therapy, we carry out an exhaustive evaluation of the symptoms in order to offer a treatment adapted to the needs of each person.
In general terms, we could say that we use Cognitive-Behavioral Psychological Therapy (CBT) techniques such as the following:
Psychoeducation. It is important to accept that being gay is not a bad thing. For this reason, psychoeducation sessions are carried out on it. It is also reported that heterosexual people can be attracted to people of the same sex and that this is not a bad thing or a reason to question sexual orientation.
Cognitive restructuring. With the aim of teaching people to question rational ideas, cognitive techniques are taught, such as: cognitive restructuring or reframing the situation.
Exposure with prevention of response. In the event that situations have been avoided because they are considered "at risk", the exposure with response prevention or EPR technique is used. This is what it wants is for people to face their fears through a programmed exposure and carrying out a prevention of possible avoidance responses.
conclusions
Homosexual OCD is a type of OCD in which the obsessions are characterized by thoughts that question the person's sexual orientation. Consequently, the person involved performs behaviors or compulsions that are intended to demonstrate that they are heterosexual. In most cases, this irrational fear can be explained by an obsessive personality and an upbringing that has shown that being homosexual is a bad thing.
YOU MAY ALSO LIKE:
Sexual anxiety: A silenced problem.
15 strategies to overcome depression.