Haphephobia is the irrational and inordinate fear of physical contact with others, either because others touch us or because we touch others. This fear, despite the fact that it existed before the pandemic, is now due to the fear of contagion when it is manifesting itself the most.
disguise
INDEX OF CONTENTS
This pandemic is having a great impact from a health point of view and is a challenge both for our health system and for society as a whole and individually for each one of us depending on how the coronavirus has impacted our lives.
Also from a psychological point of view this pandemic is promoting various disorders. Among the disorders that we are frequently encountering, we find social phobia, hypochondria, nosophobia, agoraphobia, cabin syndrome and hafephobia.
What is hafefephobia?
Haphephobia is an irrational and persistent fear of being touched or touching others. This fear generates significant suffering for the person who suffers from it.
People with haphephobia experience extreme fear in situations where physical contact is part of interacting with others. Situations as everyday as hugging others, greeting with two kisses or a handshake generates high anxiety. even with people who can be trusted as friends or family.
These situations can generate such anxiety in them that they avoid situations in which they anticipate possible physical contacts, which is why, in extreme cases, they can completely isolate themselves from others.
Symptoms of Hafephobia.
Like all phobias, haphephobia presents symptoms on three levels.
Physiological level: At this level the symptoms are fundamentally physical, experiencing tachycardia, choking sensation, sweating, feeling of having a "ball in the stomach", muscular tension, among others.
Cognitive level: At this level, what is experienced are negative and catastrophic thoughts about the phobic stimulus. These thoughts can be related to the possibility of infecting or infecting others, thoughts of death or others associated with consequences that are perceived as catastrophic.
Behavioral level: At this level we find the behaviors that the person implements to deal with the situation and with their own anxiety. In general, we find that these behaviors are those of avoidance, such as avoiding interacting with others in order to ensure that there will be no contact with the others. Also at this level we find flight or escape behaviors, for example, leaving a store if the person sees that other people have entered whom she is going to have to greet.
Haphephobia and coronavirus
This phobia is not new nor has it been generated from the coronavirus, but rather it already existed and was experienced by different people before the pandemic.
However, the pandemic has made us change our relational habits As a way to avoid contagion, among these changes is social distancing that requires us not to maintain contact, avoiding touching others and therefore eliminating hugs, kisses, greetings and other common forms of interaction from our interaction.
This situation, which lasts over time, has made many people have associated all interaction with others as situations of maximum risk And this is why, when they are in the presence of other people, their fear of being touched or touching others is triggered.
Therapy to overcome hafephobia
Not all people who currently maintain social distance and avoid contact with others have or will have haphephobia in the future. Many of these people avoid contact but want to have it and will return to normal interaction when the situation normalizes and it is safe for everyone.
However, Although people with haphephobia also want contact, the fear they experience is such that their only way to manage it is to avoid interaction even though the situation may be safe.
And it is here, when therapy can be an important resource for these people, in order to help them overcome their fear.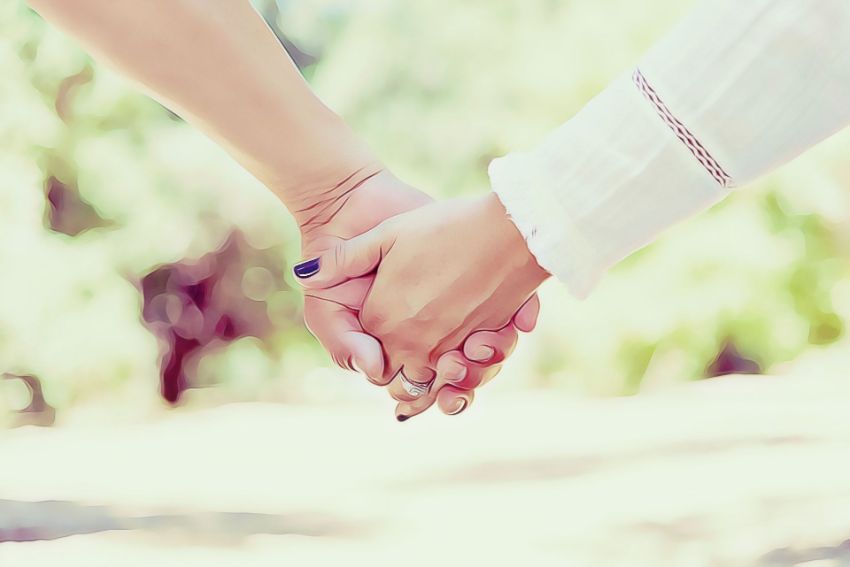 The therapy of choice for this phobia is cognitive behavioral therapy, which is aimed at making changes to the three levels of anxiety.
Physiological: through relaxation techniques so that the person can control and modulate the hyperactivation that is generated in situations of anxiety.
Cognitive: Restructuring and negative thought management techniques will allow the person to control the thoughts that activate fears and trigger the anxiety process.
Behavioral: With exposure techniques, the person gradually manages to overcome their fear by safely approaching the phobic stimulus.
If you feel that you are developing a fear of contact with others, that it paralyzes you and that it is making your life more complicated, if this fear is limiting you in your daily life, remember that there is a solution and that therapy can help you overcome it. .
It may interest you:
Fear of death.
What are the most common types of anxiety?