We could define derealization as the perception that what is being experienced is not real. This is a phenomenon that occurs in the course of some disorders, such as panic attacks or post-traumatic stress disorder.
It can be somewhat difficult to understand and can be confused with other disorders such as schizophrenia or dissociative disorders. For this reason, in this article we will define it, we will explain how and why it manifests itself in panic attacks, how it differs from schizophrenia and dissociative disorders, and its most frequent causes.
Derealization according to the DSM-5 (American Psychiatric Association Manual of Classification of Mental Disorders) It is the sensation of unreality, that is, it is feeling that what is happening to us is unreal or strange.
It is a momentary and transient alteration of perception. The symptoms are linked to feeling that you are disconnected from the people around you, from objects, etc., or what is the same, that you are separated or disconnected from your environment. The symptoms that this is happening to us are the following:
Feeling that what is being lived is part of a movie or that it is part of a dream.
Feeling that emotionally you are not on the same level as other people. These people often feel emotionally disconnected.
Feel that the environment is different. In other words, perceive the environment distorted, foggy, as if it were not real, etc.
Feeling that time is strange. For example, feeling that recent events happened a long time ago, feeling that time passes very slowly or very quickly, etc.
Perceiving that objects in the environment are different in shape, size, distance, color, etc.
What is derealization?
The DSM-5 states that the symptoms of derealization are: experience that one is detached from the environment or that the environment is unreal. For example, feeling that people or objects in the environment are not real, thinking that you are in a dream, perceiving objects as hazy, lifeless, distorted, etc.
Derealization can constitute a disorder by itself called: Depersonalization disorder that is part of dissociative disorders.
Derealization is a defense mechanism of our mind to distance ourselves from something that is emotionally painful and difficult to manage and assimilate. In this way our mind puts a "safety distance" from something that is traumatic and surpasses it.
For example, when a loved one has passed away, this symptom can occur in the following way: we can perceive that time is passing too quickly, we can feel that we are part of a movie or a dream, or we can even feel emotionally disconnected. This happens because our mind is protecting us from the situation that is causing the trauma.
How does it manifest itself in a panic attack and why?
However, when derealization occurs within a context of anxiety, the trauma is not real or does not exist. Let us remember that in anxiety disorders the fear that one has is unreal or disproportionate to reality. Even so, our mind thinks that the trauma does exist and, consequently, generates the defense mechanism of derealization. Our mind will try to help us, therefore, when we are suffering from a stressful situation, we could feel that we are in a dream., that objects are unreal, etc. or what is the same, we could feel the symptoms of derealization.
It could be the case that when the first symptoms of derealization are appearing, we become even more anxious because we could come to think that we are going crazy.
Let's give an example, María is a person who is afraid of speaking in public. Her teacher tells her to go to the blackboard and explain how she has done the tasks from the day before. María goes out to the blackboard and when she sees her classmates looking directly at her, she begins to feel symptoms of anxiety that she cannot control and that end up leading to a panic attack. When this is happening, Maria feels that what is happening is part of a dream, since she cannot perceive her classmates clearly because she sees them in the fog and because the classroom walls are closer than normal. . At this time, Maria wonders if she is going crazy since her perception of reality is altered. Consequently, she Maria becomes more anxious than before because of all the symptoms that she is suffering from.
Therefore, it could be said that Maria enters a vicious circle:
Derealization in schizophrenia
When we begin to perceive reality in an altered way, we can come to think that we are having a psychotic episode. However, it is important to make two clarifications:
Delusions and hallucinations occur in psychotic disorders. However, derealization is not a hallucination or delusion. On the one hand, a delusion is thinking with absolute conviction that something is a certain way, even though reality shows otherwise. On the other hand, a hallucination is perceiving something that doesn't really exist. It can be seen that neither delusion nor hallucination correspond to derealization.
In derealization, the person knows that what they are perceiving is unreal., that is, he is aware of the situation and is aware that what he sees does not correspond to reality. In schizophrenia or other psychotic disorders, it is not possible to distinguish between what is real and what is not.
derealization in dissociative disorders
As we have said, derealization can constitute a disorder in itself, framed within dissociative disorders.
In a dissociative disorder, derealization occurs in an episodic fashion.here they do not appear as momentary or transient symptoms within a panic attack, but rather they appear unexpectedly, with a high frequency and tend to last longer.
Here derealization appears as a reaction to trauma as we previously mentioned, for the purpose of keeping difficult and traumatic memories in check.
In addition, in dissociative disorders, not only do you have derealization present, but you Other mechanisms also appear, such as amnesia, depersonalization, and a lack of continuity between thoughts, memories, environments, actions, and identity.
Causes of derealization
Derealization can have different causes. The most common are mentioned below.
Some medical conditions such as epilepsy, migraines, headaches or head injuries can cause symptoms of derealization.
Consumption of some substances such as: cannabis, hallucinogens, nicotine, alcohol, etc.
Abstinence from substance use just mentioned can also produce these symptoms.
Some sleep disorders. For example, when you get little sleep the next day, there may be a perception that what you are experiencing is not real or that what is happening is like a dream.
Anxiety. As has been seen, anxiety can generate these types of symptoms since our mind will generate derealization as a defense mechanism in the face of a stressful situation.
Stressful situations such as the death of a family member or friend. Stressful situations can cause these symptoms as a method of protection. As mentioned, derealization is also a symptom of Post Traumatic Stress Disorder.
Being abused both emotionally and physically. People who have been victims of both physical and emotional abuse may feel this series of symptoms as a method of protection or defense mechanism. Our mind makes what we are experiencing we perceive as unreal with the aim of defending or protecting ourselves from reality.
Treatment for derealization
As we have seen, derealization is part of the symptoms of panic attacks. For this reason, derealization is often also taken into account when interventions for panic disorder are designed. Furthermore, it is to be expected that if derealization occurs within anxiety and that if the intervention reduces anxiety levels, the frequency of the appearance of derealization will also be reduced.
In other words, if we understand that derealization is a defense mechanism that is generated in the face of stressful situations and that, with psychological intervention, anxiety levels in these situations decrease, there will be no reason for derealization to continue to occur because it does not there will be nothing to defend against.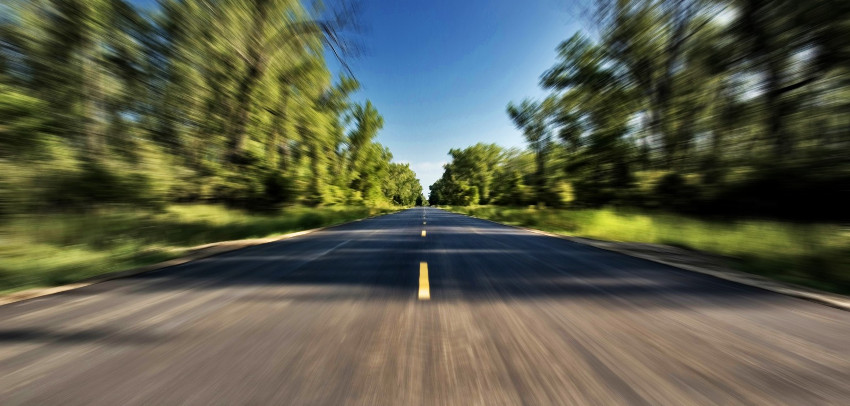 In summary, derealization is the perception that what we are experiencing is not real. Some of its symptoms are: feeling that we are being part of a dream or a movie, feeling that we are emotionally distanced, feeling that time is altered, etc.
Although at first it may seem that they are symptoms of psychotic disorders, it is important to note that this is not the case because in derealization it is known that what is being perceived is not real and in psychotic disorders it is not.
The causes can be diverse, although it generally occurs when there is a trauma and our mind tries to protect us from it or in the presence of some anxiety disorders. In a panic attack, for example, it occurs as a means of protection against the situation that generates anxiety.
Remember that when anxiety is reduced, episodes of derealization also decrease.